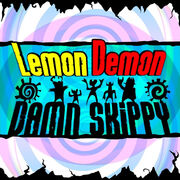 This song is an instrumental except for this part in the middle:
The closer that you look,
It seems the less that you will see.
You will see.
Meltdown is an eventuality.
You see.

The sound effects and music at the end of the song are from Commander Keen 4: Secret of the Oracle from Apogee and Id Software.
Stampy, the original version of this song before Neil decided to remake it.
Ad blocker interference detected!
Wikia is a free-to-use site that makes money from advertising. We have a modified experience for viewers using ad blockers

Wikia is not accessible if you've made further modifications. Remove the custom ad blocker rule(s) and the page will load as expected.